A Seattle couple worked with design firm Johnston Architects to create this unique, shed-inspired 
structure in the Methow Valley
. With a plywood interior and corrugated exterior, it feels like the best cozy lodge in a sea of snow.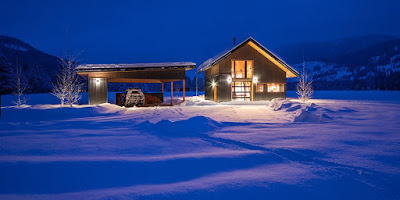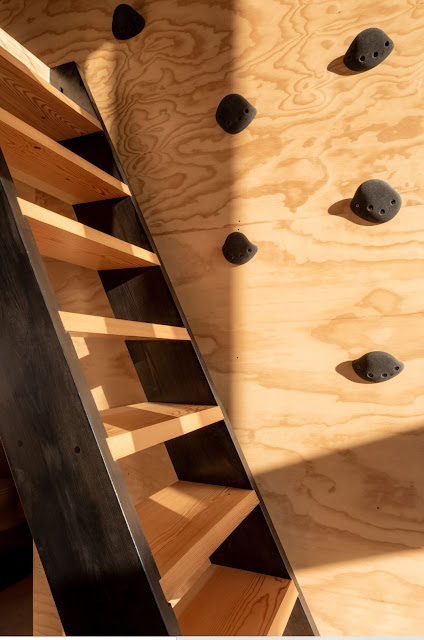 Rock climbing wall up to the loft? Yes, please!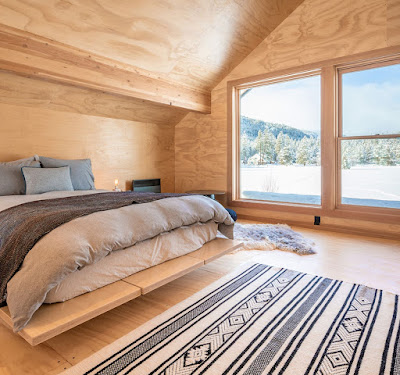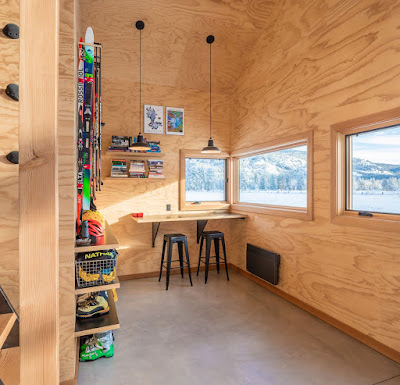 The project is part of a larger plan which will ultimately include a residence.
Loving the use of materials and raw functionality.